Written by Bruce R. Copeland on July 06, 2010
Tags: beirdneau, elevation, green canyon, mount elmer, single-track, trails, ultrarunning, wilderness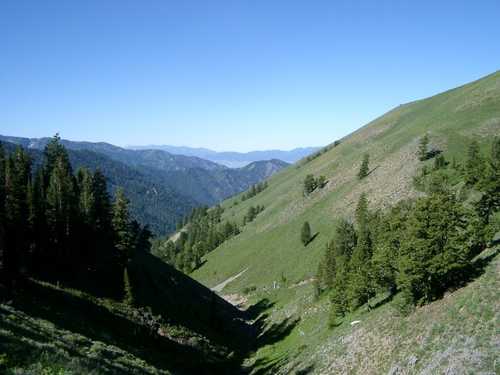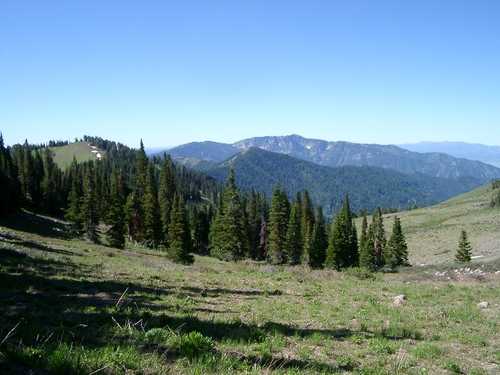 One of my absolute favorite early summer runs is the roughly 25 mile partial loop route that goes up Green Canyon, over to Mt. Elmer, back along Beirdneau ridge, down the Preston Valley Trail, and back to the mouth of Green Canyon. Now that my duties as co-race director for the Logan Peak Trail Run are largely completed for 2010, yesterday it was time to to go see Elmer.
In the past few years, cyclists, ultrarunners, hikers, YCC members, and forest service trail crews have constructed single-track trail segments that parallel the main forest service road up Green Canyon. It is now possible to travel to the top of Green Canyon almost entirely on single-track trail with only a few hundred yards required on the forest service road. The lower part of Green Canyon is entirely runnable, climbing only 1600 feet in about 5.5 miles to the Wilderness boundary. From there to the top of Green Canyon, the trail becomes much rockier and climbs an additional 2100 feet in a little less than three miles.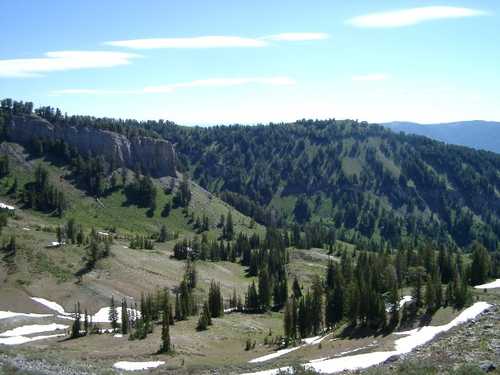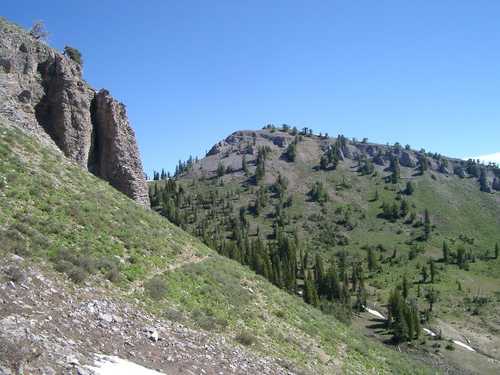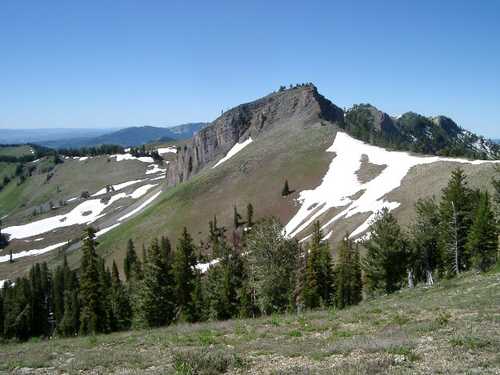 It is another 1.5 miles over to the base of Mt. Elmer (about 9500 feet)—a beautiful alpine area with residual snow fields, early summer wildflowers, and spectacular views. This is what ultrarunning is really about: getting to a wonderful area most people never see in only a few hours. And yes, this is a wilderness/Wilderness run! The trip back is a highly scenic ridge run that jumps along a series of peaks which form the southern boundary of the Mt. Naomi Wilderness. This area doesn't get as much use as it should, so the trail is a bit overgrown. The ridge drops from 9100 feet to about 7300 feet in a little more than eight miles. From here the route plunges 1600 feet in two miles along the Preston Valley Trail—a steep trail that is a blast to run!
The remainder of the run simply retraces the first 2.5 miles of the trip out Green Canyon.
There is relatively little water along the route. The lower 5 miles of Green Canyon are dry. There is a spring about three quarters of a mile before the Wilderness boundary and another about a mile inside the boundary. There are snow fields at the top (in case you travel with a dog), but the last 12 miles of the return trip are dry.