Written by Bruce R. Copeland on July 30, 2012
Tags: atv overuse, bear 100, bloomington lakes, german dugway, highline trail, paris canyon, ridge running, single-track, trails
One of my favorite stretches from the old Bear 100 course is the Highline trail between Danish Pass and Paris Canyon. It's been several years since I last ran this, and lately several of us have been saying how much we wanted to go back and run part(s) of the Old Bear.
So yesterday morning, Milada and I drove up to the base of German Dugway bright and early. Temperatures were fairly cool starting out, but predicted to be in the 90s by mid-day. We climbed the 3 miles up German Dugway to the top of Paris Canyon in early morning light (great vistas). We then headed south on the Highline trail.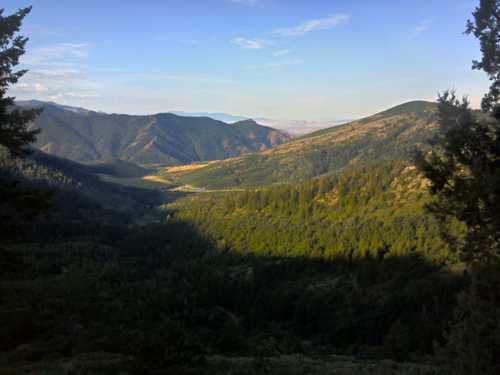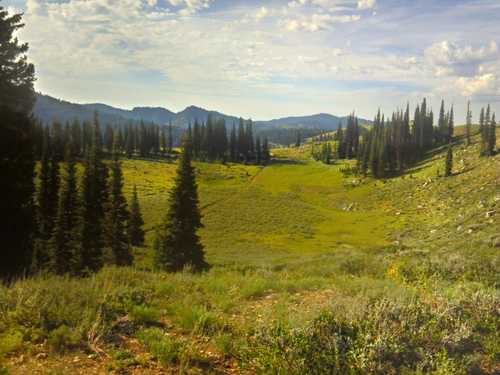 The scenery along the Highline trail is always spectacular, but in recent years, trail conditions sometimes leave something to be desired. The 5.5 mile stretch from Paris Canyon to the Bloomington Lakes turnoff consists of two single-track segments separated by 2.5 miles of jeep trail. The jeep trail has been getting continually worse due to ATV overuse. The surface is several inches of very fine powder in two deep ruts–incredibly unpleasant for running. And sadly the southern segment of single-track is deteriorating from disuse. In fact we initially ran past the turn onto this southern segment because the trail has become so indistinct.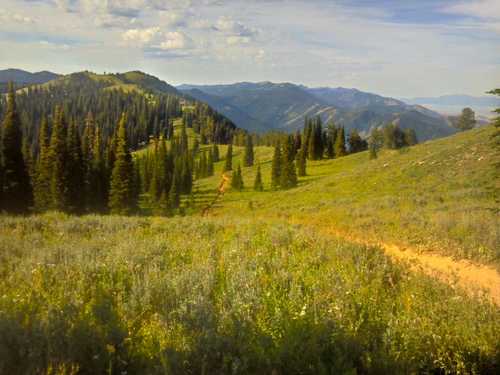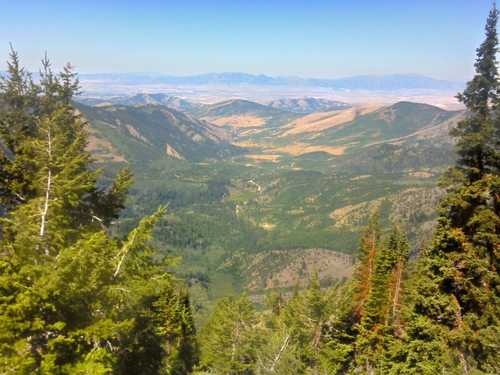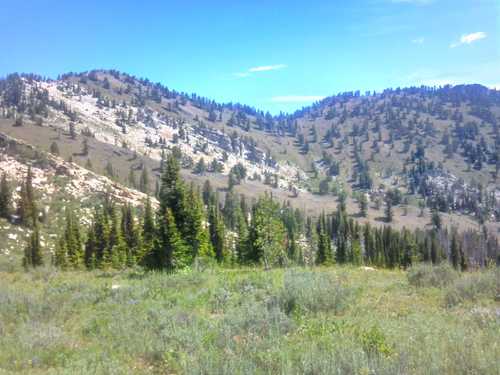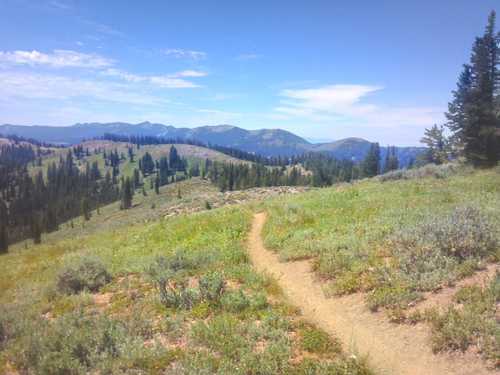 South of Bloomington Lakes, the Highline trail becomes more rocky, but the scenery continues to amaze. We continued to a point about one mile north of Danish Pass and then turned around. On the return trip (early afternoon) the heat was noticeable, and we struggled a bit coming back into Paris Canyon. Total distance was about 27 miles including side juants—a fantastic run despite some trail conditions!